Linn County Conservation Reopens 100-yard Gun Range
Following several months of construction, the Linn County Conservation department will reopen the 100-yard gun range at Matsell Bridge Shooting Range. Starting this Friday, November 8th the 100-yard range will be open in addition to the 50-yard range. The 200-yard range and the trap shooting station remain closed.
On the 100-yard range, five vertical baffles and an eyebrow structure have been completed. Other changes have also been made. Users will notice updates regarding the parking lot, signage and fencing.  With the reopening of the 100-yard range, there are four important changes:
1)    A permit system is now in place.
A paid permit is now required. Citations will be issued for users without valid permits. Daily permits are available on site for $10. Or users can choose to purchase an annual permit for $40 available online only. Annual permit registration is available for individuals and for families. Immediate family is defined as a spouse, significant other, and/or unmarried children under 18 years of age. Linn County Conservation is coordinating annual permits through the GetMeRegistered website.  To go to the online annual permit registration you can click the button below.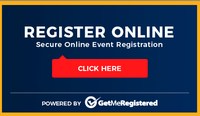 Please Note: The confirmation email/receipt that is received will serve as the permit. People will need to print it and and bring it with them to the range. There are clips provided at each shooting station for the posting of the permit.
2) All range users must Log-in & Log-out at the entrance kiosk.
3) Some important Range Rules have been updated.
By purchasing a daily or annual permit, users agree to abide by the full list of range rules. Most notably, target requirements have changed. Targets must now be placed at a height of at least 37 inches off the ground.
CLICK HERE FOR RANGE RULES

4) An orientation class for the 50-yard range is no longer required.